INTEGRATED SOLUTIONS
FOR A
POWERFUL ORGANIZATION
CONNECTIVITY
MOBILITY
SECURITY
REMOTE COLABORATION
CLOUD
WE OFFER YOU CONSTANT,
SPEED, STABILITY AND AVAILABILITY
WHICH EMPOWER
YOUR ORGANIZATION
CONNECTIVITY, MOBILITY,
SECURITY, REMOTE COLABORATION AND CLOUD SERVICES
SO YOUR COMPANY
IS ALWAYS IN OPERATION
ABOUT

US

We are a team of experts in Telecommunications and Information Technology. In 2015 we integrated the capabilities of three large companies: Bestel, Metrored, and Quantumlink, to become a single organization with:

New image.
New executive structure.
New portfolio of products and services.
More coverage.
Internationally recognized alliances and certifications.
Financial strength.
A company of Grupo Televisa.
BESTEL COVERAGE MAP
We are close to you; we have more than +70 thousand kilometers of Fiber Optics, reaching Mexico's major cities.
• 2.31 TB of capacity to TIER 1
• 1,274 capacity to international and national PEERING
• 1.08 of capacity in Caches and CDN´s
• 16 outbound routes to the Internet
• <45 msec national latency
See map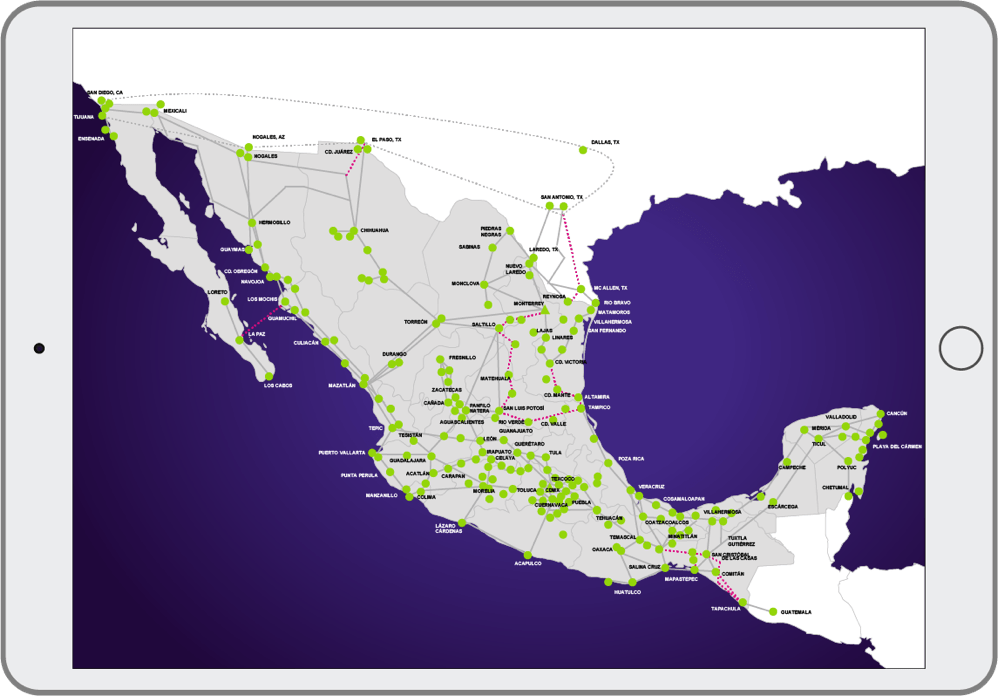 MISSION
Take over our client´s communications network to guarantee their peace of mind and trust.
VISION
Use the power of information and communication technologies to positively impact the development of Mexico.
VALUES
They bring a distinctive personality to the daily work of each Bestel member
Closeness
We work closely to understand and follow up on your projects.
Reliability
The quality of our work speaks for itself.
Effectiveness
Our expertise and work procedures make it possible.
Coherence
Our thoughts and actions go hand in hand.
Capacity
We integrate and execute large-scale projects.
Flexibility
We adapt to your needs.
Commitment
We satisfy your requirements promptly.
HEADQUARTERS CDMX Santa Fe
Av. Javier Barros Sierra 540 Torre II piso 3 Lomas de Santa Fe. Del. Alvaro Obregón, CP 01219 CDMX
Ciudad de México
WTC COMMERCIAL OFFICES
Montecito 38 WTC, piso 28, oficina 1, Col. Nápoles Del. Benito Juárez CP 03810 CDMX
Ciudad de México
MONTERREY
Av. Eugenio Garza Sada 1610, Nuevo Repueblo, 64700 Monterrey, N.L.
Monterrey, N.L.
GUADALAJARA
Cisne 1249 Col. Morelos, Guadalajara, Jal . 44910
Guadalajara, Jal.